About
Emilia Kwiatkowska van Dijk is a visual artist, painter, photographer and UX designer based in Helsinki. Starting to paint abstractions in 2012 after discovering working with unconventional materials such as gauze, jute, and fabric. Inspired by life experiences, emotions, music, and architecture – her visual work always holds a metaphorical message and tell imaginative stories. Preferably working on a large canvas, constructing an artwork always starts with a primary color and emotion in mind. She adapts forms without limitations to transform immaterial into the material.
It is this combination of mixed media, intensive colors, multi-layered strokes and attention to detail that gives her work the third dimension with tangibility, depth, and texture.
She is always in search of unique texture and color palette.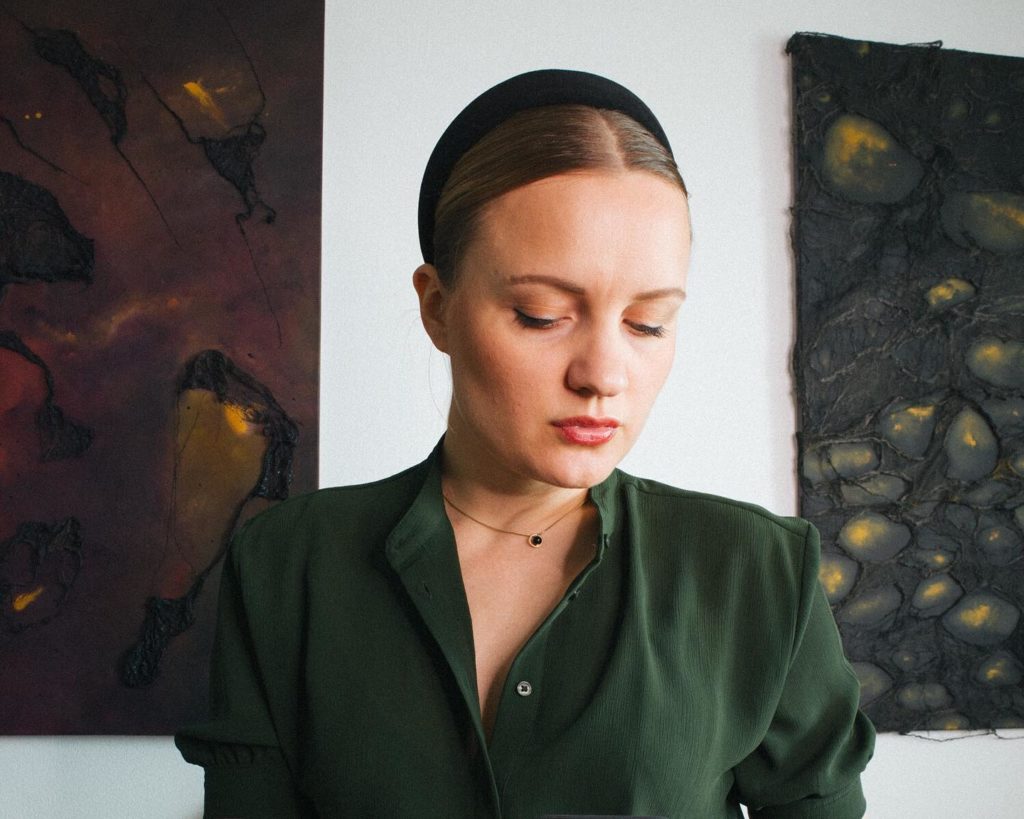 Hope you love my works as much as I do. Please enjoy your stay.
Sincerely,
Emilia