CURIOSITY
Today, I want to introduce to you my new painting. The name of the work is CURIOSITY. This work is inspired by my latest trip to Canary Islands, which are one of my favourite places. Fuerteventura is the island that I most often visit – its harsh environment consists of sand and stones, all surrounded by the clear ocean. If you would like and want to learn how the island looks – check my post from 2012: 
click
.
It has been a while since I got so strong inspiration. I am very happy with the result and I want to thank to my friends Hanka, Aura and my family – people who strongly believe in my painting talent, and with whom I spoke recently about it.
Dzisiaj chciałabym przedstawić Wam mój nowy obraz. Nazwa pracy to CURIOSITY.
Ta praca inspirowana jest moim ostatnim wyjazdem na Wyspy Kanaryjskie, które są jednym z moich ulubionych miejsc. Fuerteventura jest wyspą, którą odwiedzam najczęściej – jej surowe środowisko składa się z piasku i kamieni, a wszystko otacza przejrzysty ocean.  Jeżeli masz ochotę i chcesz dowiedzieć się jak wyspa wygląda, odsyłam Cię do postu z 2012 roku: 
klik
.
Minęło trochę czasu odkąd dostałam tak silną inspirację. Jestem bardzo zadowolona z efektu końcowego mojej pracy i chcę podziękować moim znajomym Hance, Aurze i mojej rodzinie – ludziom, którzy wierzą w mój talent malarski, i z którymi ostatnio rozmawiałam na ten temat. 
CURIOSITY (2016)
Acrylic with gauze on canvas 100 x 70 cm / unframed
Farby akrylowe + gaza na płótnie 100 x 70 cm / nieobramowany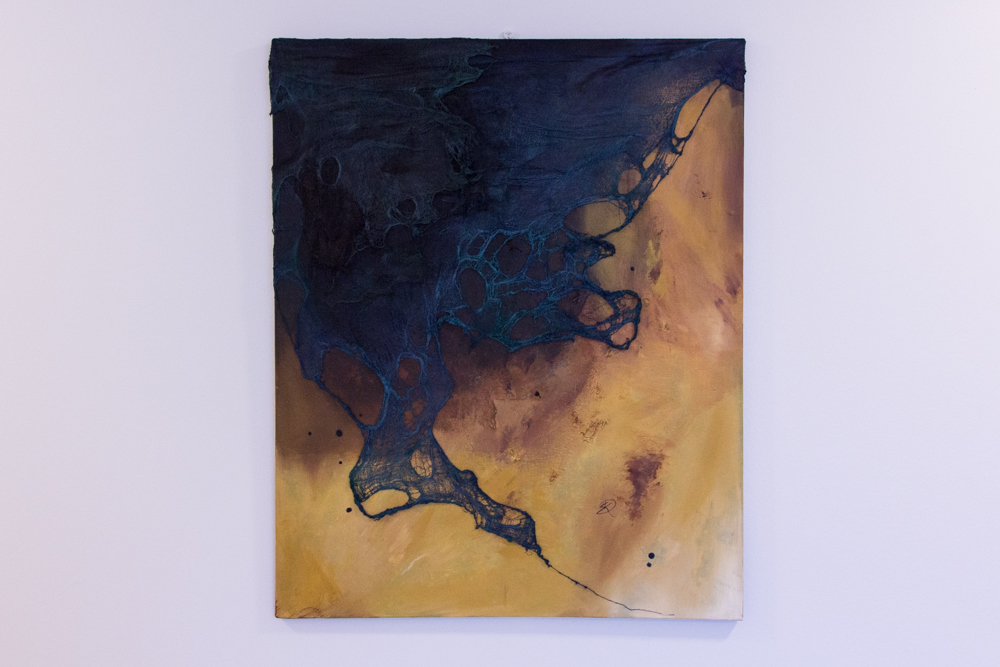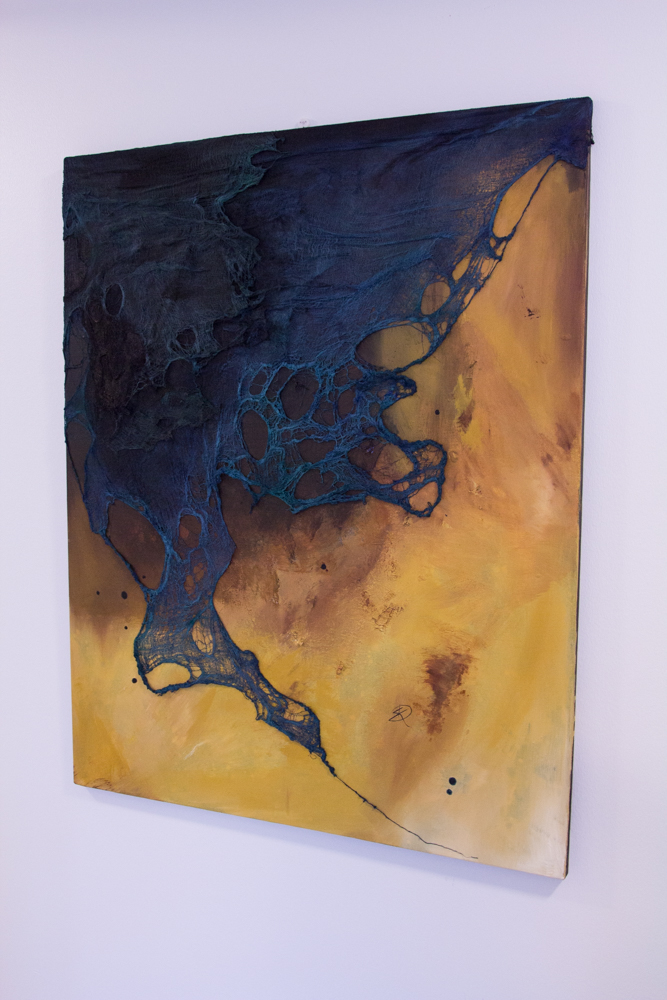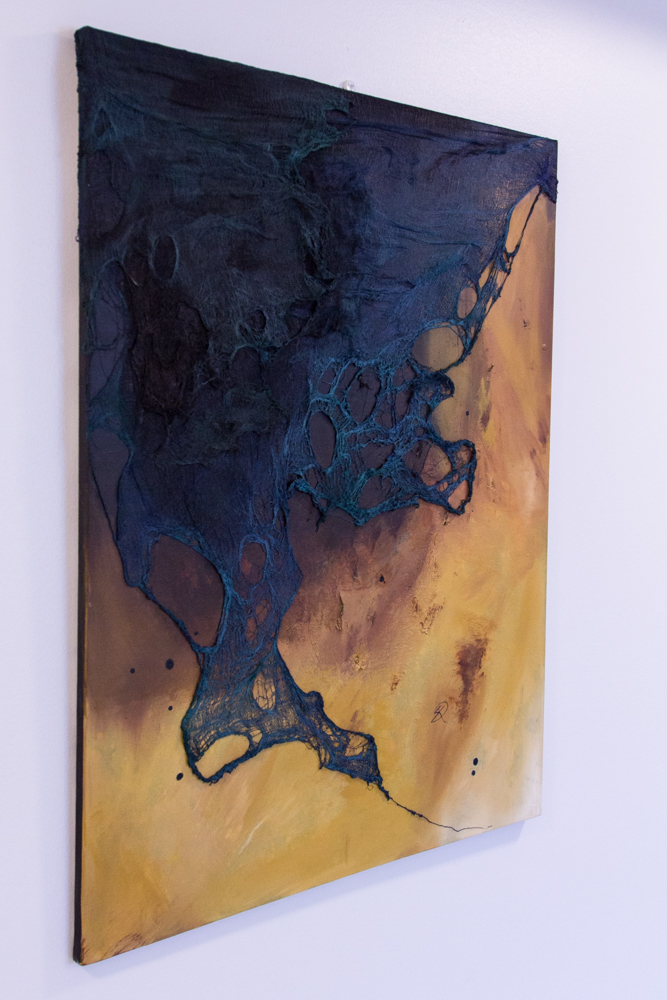 This work is slightly different than the rest of my Abstract Paintings – I have a new signature which combines my new initials E K v D ♥.
Ta praca jest nieco inna niż reszta moich abstrakcyjnych obrazów – mam nowy podpis, który łączy wszystkie moje inicjały E K v D ♥.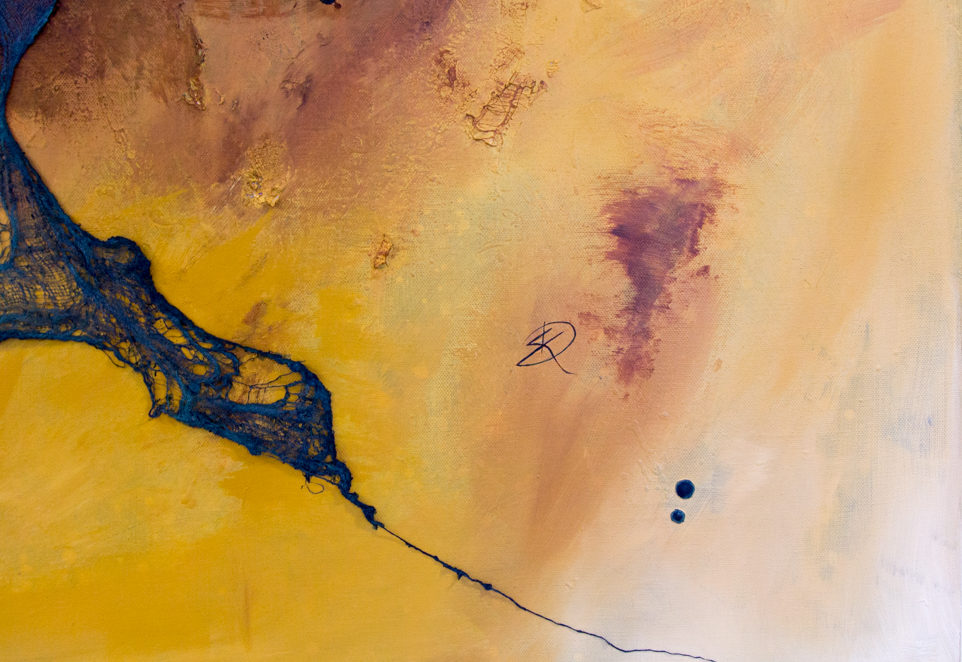 Tomorrow, I am going to post some backstage photos on the blog 😀
Jutro wrzucę kilka zdjęć 'zza kulis' na bloga 😀