Femininity
One of the best feeling for the artist is when somebody becomes in love with his/her art. My surrealistic painting 'Femininity' was sold and I am more than happy.  This painting was painted in 2012 as a projection of my vision. Nothing can take the wind out of woman's sails.
⁂
Jednym z najlepszych uczuć dla artysty jest to, jak ktoś pokocha jego pracę. Mój surrealistyczny obraz "Kobiecość" został sprzedany i jestem przeszczęśliwa. Obraz został namalowany w 2012 roku jako odwzorowanie mojej wizji
. Nic nie może pozbawić kobiety wiatru w żaglach.
Femininity
Acrylic and oil colours on cotton canvas 50×40 cm / unframed
Farby akrylowe i olejne na płótnie 50×40 cm / nieobramowany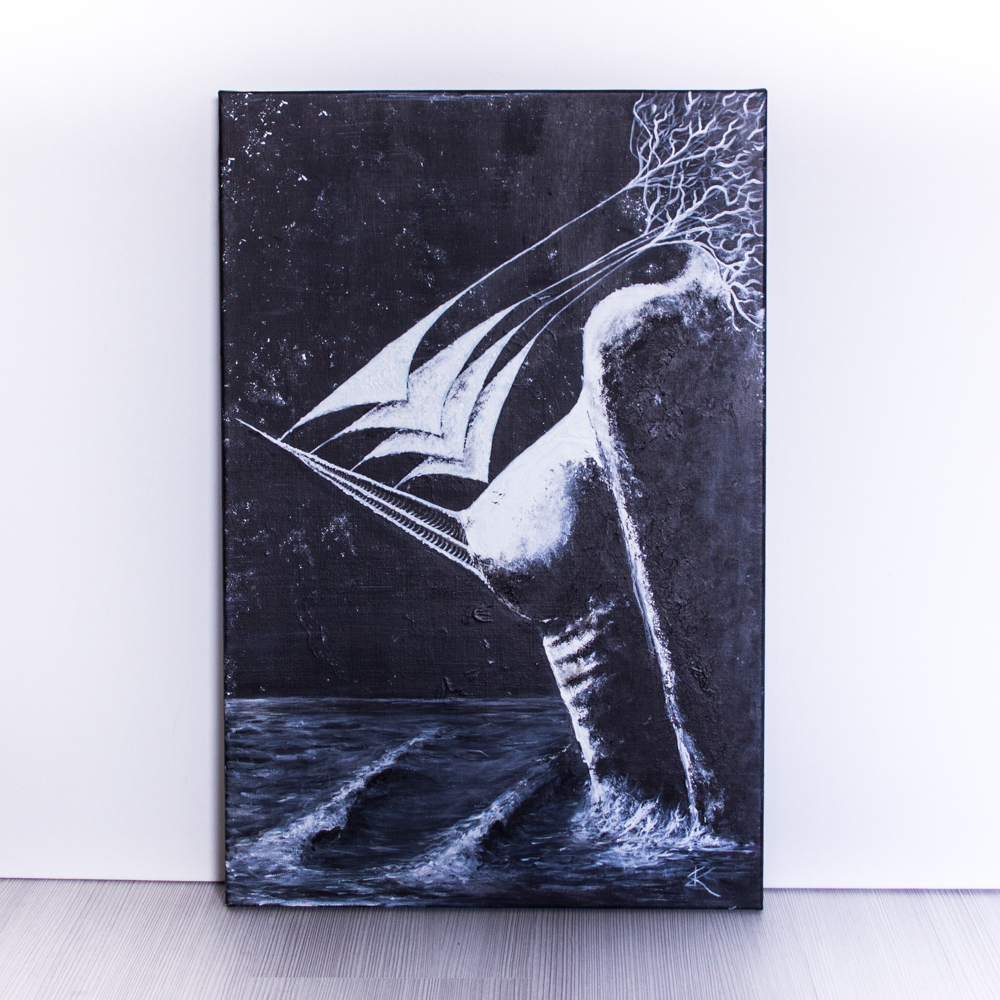 I created a special travel bag for a painting in order to transport it safely – I love needlework!
⁂
W celu bezpiecznego przetransportowania obrazu autobusem, stworzyłam specjalną torbę podróżną – uwielbiam robótki ręczne!
Stay tuned! I am going to show more paintings and photographs for sale.
⁂
Bądźcie czujni! Mam zamiar pokazać więcej obrazów i fotografii na sprzedaż.